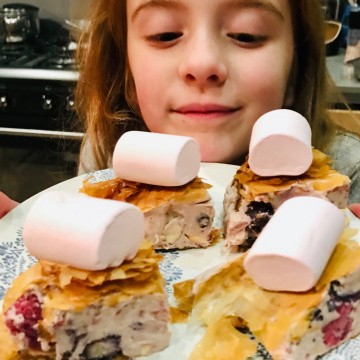 BERRY BLISS ICECREAM SANDWICHES
Phyllo pastry
Layer with butter in oven for 30mins @200dgc..
Mix BLUEBERRIES and RASPBERRIES etc into TIN ROOF choc nut ice cream until it softens a little then spread on sheets of pastry, (top and bottom layer like a sandwich) then wrap up tight in cling wrap.. freeze for 1 hour - then SLICE, decorate n ENJOY!!!