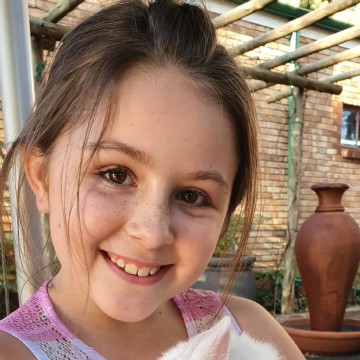 Mila's Berrylicious Explosion Cake with Cream Cheese Icing
Ingredients Required:

Cake:

3 Cups of Self Raising Flour

1 ½ White sugar

½ teaspoon salt

160 ml oil

2 eggs

240 ml milk

1 teaspoon of Vanilla Extract

½ teaspoon of strawberry essence

1 ½ cup of blueberries

Icing & Filling:

1 cup of white butter

1 cup of icing

1 cup of cream cheese

2 cups of Strawberry's and Blue Berries



Method:



1. Mix all the dry ingredients together.

2. Mix the oil, milk, eggs and vanilla essence together

3. Make a hole in the middle of the dry ingredients and add the wet oil and milk mixture in.

4. Pre-heat the oven to 180 degrees celcius and prepare two cake pans.

5. Cut one cup of blue berries in half and add it to the mixture and mix well.

6. Divide the batter in half and bake it for 30min.

7. Once the cake is ready, let it cool for 10min before you start with the icing.

8. Prepare the icing by mixing the ingredients together with an electric beater.

9. Place the first layer of cake on a cake board, cut a hole in the middle by using a glass.

10. Add strawberries and blue berries into the hole and cover it with cream cheese icing filling.

11. Add the second layer of cake and decorate it with icing and berries.

12. Once the icing is done use flowers and golden glitter to add finishing touches.