We've received all your mails and messages!
We miss you too!
We would love to go ahead with TBB 2021, but your safety is important to us. Until the Covid-19 situation gets better, we will keep the competition on hold.
As soon as things lift, we're going to get cooking!
2020 Winners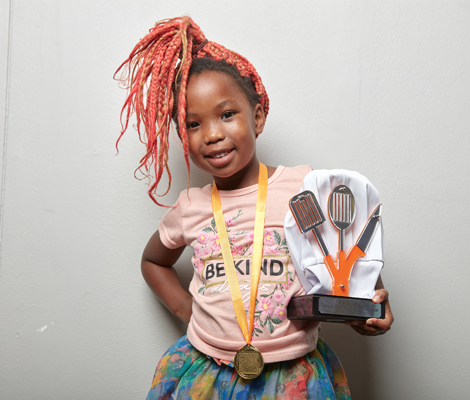 Lumi Marima
Taste Bud Battle Pre-Primary Chef of the Year 2020
Age: 4
City: Johannesburg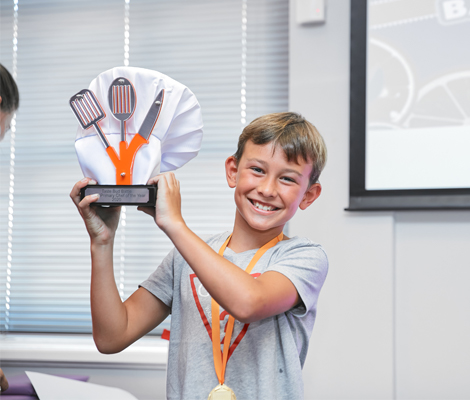 Matthew Scholtz
Taste Bud Battle Junior Primary Chef of the Year 2020
Age: 10
City: Durban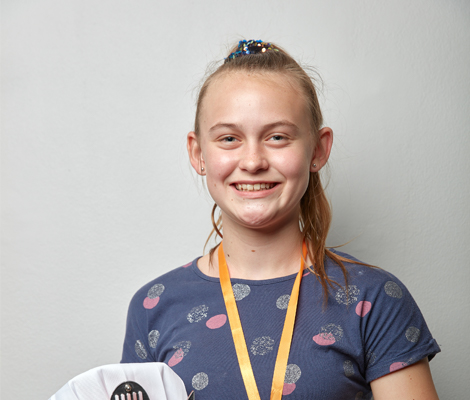 Carleigh Palmer
Taste Bud Battle Senior Primary Chef of the Year 2020
Age: 13
City: Johannesburg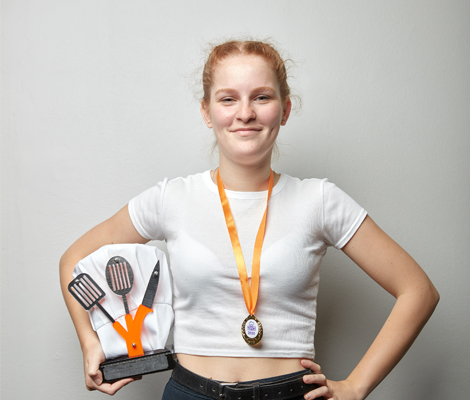 Jenna van der Poll
Taste Bud Battle College/High School Primary Chef of the Year 2020
Age:19
City: Cape Town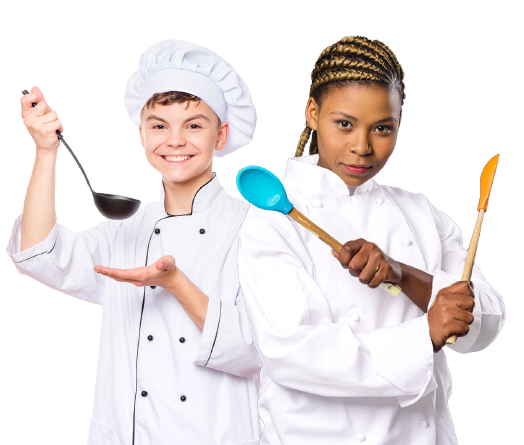 Welcome to
Taste Bud Battle
Taste Bud Battle is a cooking/baking competition for young, aspiring chefs and bakers. Its a unique experience, filled with fun, learning and a chance to become a culinary superstar! Different age categories apply, lots of prizes to be won!
Why should you enter?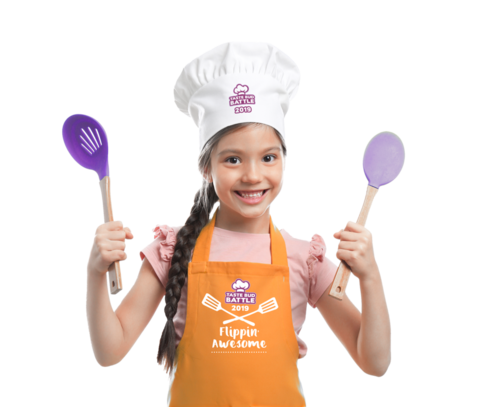 It is an unbelievable experience for kids (and parents).
Offers kids (and parents) education, information, inspiration and entertainment in the food space.
Unites families and builds communities through the #getbehindyourtastebuddy campaign
Offers the chance to meet new, like-minded foodie friends.
Has brilliant prizes for the winners.
Offers extended cooking opportunities and experiences with industry leaders.
Offers you a chance to win money for your school.
How to enter
Step 1
Conceptualise your recipe according to theme - Fruity Fun! Your dish can be sweet or savoury.
Step 2
Create your dish at home.
Step 3
Create a Taste Bud Battle profile. (For kids under 13, parents must create a profile on their behalf. Kids over 13 can create their own profile).
Step 4
Enter a participant (person taking part in the competition) on your profile. If you are over 13 you can enter yourself as the participant. If you are entering on behalf of your young child/children, you are able to add more than one participant (or children) to your profile.
Step 5
Upload your recipe, photos of your dish and an optional video of you making and presenting your dish.
Step 6
Get your friends and family to vote for your dish - this could earn you a Wild Card entry into the semi-finals. Wait for finalists to be announced.
The 2020 competition is now closed.
Look out for our announcement about the 2021 launch dates!
Follow us on Facebook and Instagram: @tastebudbattle
The 2020 number crunch
0
thousand
views on our website
0
time spent
on our website
Parents Testimonials
Such a special experience!

Thank you for such a great experience for Greer! She loved being in the final (and LOVED the fact that she was flown to Jo'burg to stay in such a lovely hotel. Greer said, "Do you think they knew that this hotel would be my style? I love it here". It really was a special experience for her. All the best and see you next year!
So exciting!

Thank you so much for all that you'll have done to make TBB an awesome experience for the kids. Eesha was super excited
The BEST time!

THANK YOU so much TBB team 🌟 for the most amazing experience we've had this whole year! 🍉 🍎🍌🍇🍒🥑🥥 We had the BEST time! Well done again to all the mini chefs - you are all super stars! ✨✨
Baie geluk!

Hallo Zelda, wel gedaan!!!! Baie geluk met n wonderlike geleentheid wat jul gereël het. Ek het gevolg op facebook. Baie, baie dankie vir al jul harde werk en liefde om dit so spesiaal te maak vir die kinders!! Sjoe, julle kan baie trots wees op die funksie!! 👏🏻👏🏻👏🏻😊
Gave it his all!

On behalf of my family, especially Tyron - I would just like to say a massive thank you to you and your team for today! It couldn't have been an easy thing to put together but you've made it an incredible experience! Tyron is absolutely exhausted from giving it his all today , but he's definitely said he will be back next year and looks forward to the challenge. A massive thank you once again for all of us to all of you 🌻
The competition showed me the best qualities of my daughter!

"The Taste Bud Battle is an excellent way of exposing your child to healthy competition. I was able to support my daughter in many ways which made it an enjoyable experience for us both. We brainstormed, we had anxious moments, but she made me proud as she worked in the kitchen."
Abby Loved it!

"The Taste Bud Battle is a great opportunity for kids to show their skills and creativity - but in a fun way that builds confidence!"
Wonderful initiative!

"Building confidence in kids, enhancing positive attitudes and inspiring creativity - that's what the Taste Bud Battle is all about. Wonderful initiative!"